Large (45-49 regular seats)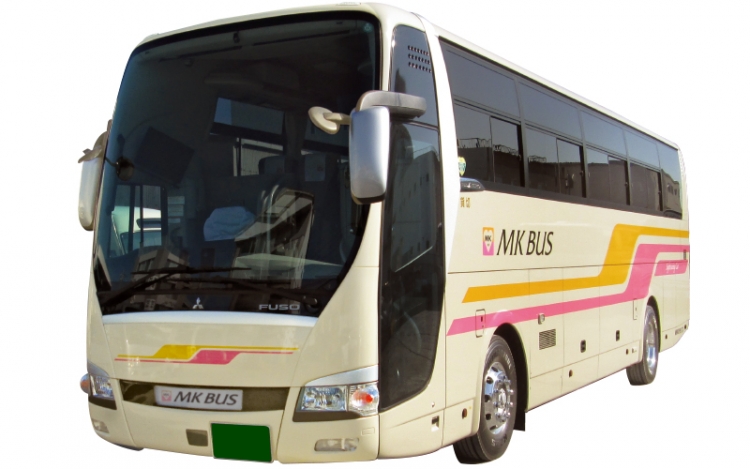 Vehicle Details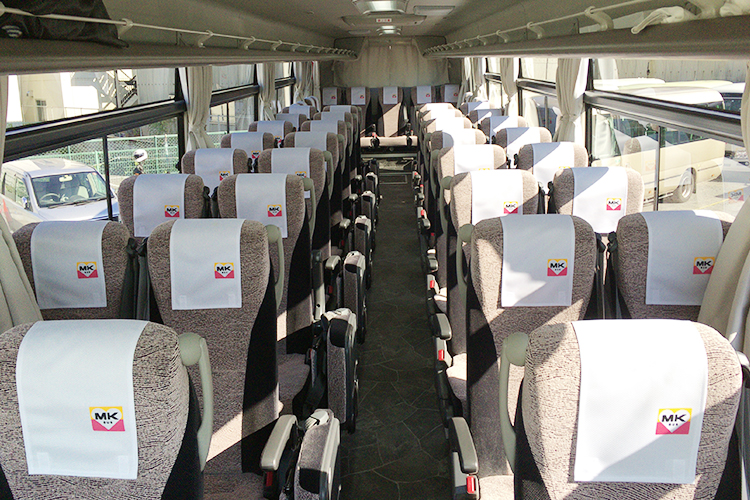 Message
They can carry about 25 suitcases in the buses' under compartment.
We can arrange a luggage truck if your group has more luggage.
If your group is less than 30 people and has lots of luggage, we recommend the following buses.
https://www.mk-bus.com/charter/detail_l01 >>
Capacity
45-49 regular seats
Equipped
DVD/cold box/underfloor large penetration trunk
Seat Introduction


Middle (27 regular seats)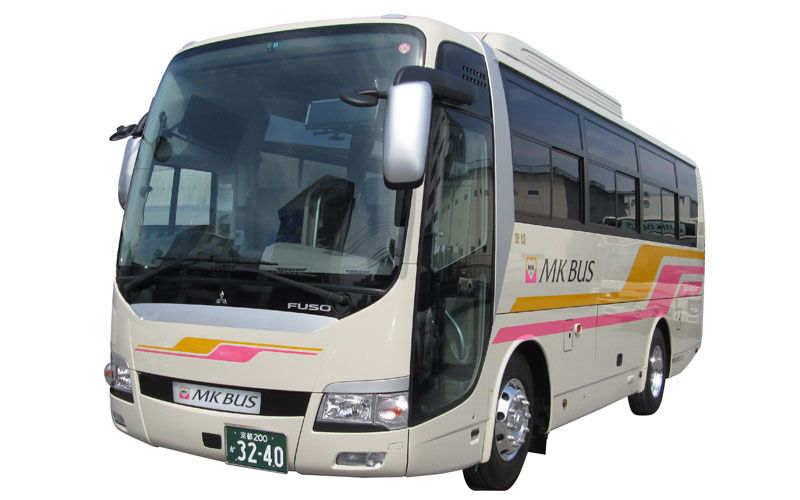 Vehicle Details
Message
Your group up to 27 people and have small luggage.
Capacity
27 regular seats
Equipped
DVD/cold box/underfloor large penetration trunk
Seat Introduction

Small (19~25 regular seats)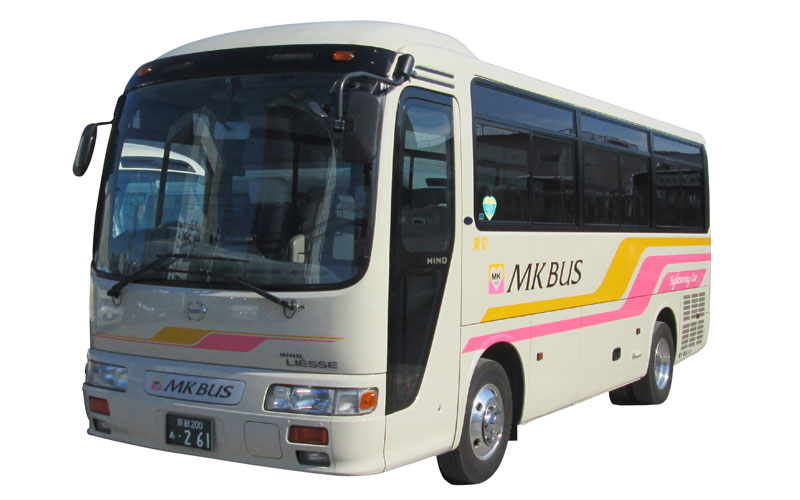 Vehicle Details
Message
Your group is around 10 people and has no luggage.
Capacity
19~25 regular seats
Seat Introduction


Taxi or hire service (4-9 seats) Please ask the taxi company,
MK Co., Ltd.
Kyoto Office

Kyoto Prefecture
otsu city, Shiga Prefecture

Osaka Office

Osaka Prefecture
all area

Osaka-Kita Office

Osaka Prefecture
all area

Osaka-Minami Office

Osaka Prefecture
Katsuragicity, Nara Prefecture

Kobe Office

Hyogo Prefecture
all area